Review AROGYA – SuperNatural
If you want to listen to something else and hate to settle on just one music direction, the synth gothic rock formation AROGYA from North-East India is highly recommended. On the German label Out of Line and with supporting production by Chris Harms (Lord of the Lost) they launched their third album "SuperNatural" with 11 brand new songs. Listening is definitely worth it.
Already on the first song the rousing sound takes hold and you get the album title "SuperNatural" carved around the ears. Fast drums and driving bass and guitar riffs push you through the chorus to the calmer verses. A crazy start to this album.
An unusual and sounding intro of synthesizers and electric guitars heralds "Desire." Rain's voice comes here to unexpected heights and impressive lows. As it progresses, the piece develops into a dynamic rock song.
On "Queen of the Damned," Chris Harms' voice immediately stands out. Its deep vocals harmonize wonderfully with the slightly higher pitch of Rain. It is a fast gothic rock piece, which you should definitely enjoy until the end.
"Drifting Away" pays tribute to its name. Here Rain unpacks the dark side of his vocals and Growled more often into the microphone, which fits really well to the song.
The disc is rounded off by "Armageddon." The work combines synthies at the beginning with melodic vocals and combines everything into a fast hard metal song. I am excited about the implementation.
All in all, "SuperNatural" is an inspiring goth-rock album with formative metal and synthetic influences. Who listened to it will realize: It is actually impossible to want to put this band in just one genre.
written by Antje Heine
FB: https://www.facebook.com/arogyaofficial
YouTube : https://www.youtube.com/c/ArogyaChannel
****************************************************************************************
Review – ABYZMAL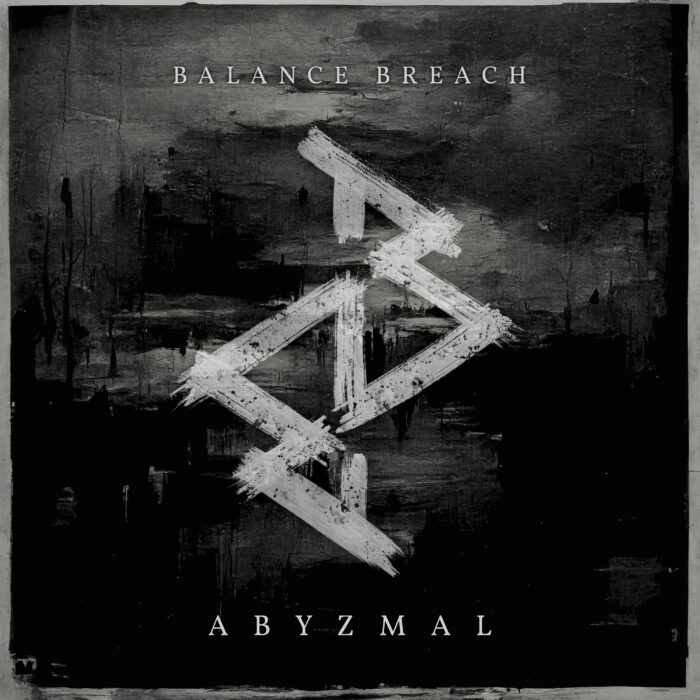 The Finns of Balance Breach are ready for the second round and send their new album "ABYZMAL" into the ring. With that they do their home country as cradle of metal anyway all honor, because there is here neat on the nose.
Synthesis sounds and an echo-like voice receive one at the opener "Heart Like Siberia." But then there is also the end of the soft tones. Guitars and basses fire around your ears and Aleksi shows what his voice gives when shouting. In the chorus it gets a little quieter again, supported by strong vocals.
The quiet start of "The Spark" is quickly replaced by hard guitar riffs and dizzying drums. Plus shouting and a part almost reminiscent of rap. All embedded in fast-paced metal. What more does the heart want?
On "Escapers From Paradise" one of the sounds drives through the song. Fiery riffs and fast drums chase each other and impressively convey the feeling of a rapid escape. I like it when music can create such mental images.
Finally, there is a ballad with Epitath to drive down after all the excitement of the album. Plucked electric guitars and amazingly gentle vocals make the whole thing end beautifully.
"ABYZMAL" has become a multifaceted work that also uses electronic elements here and there, which I think is a good match. Aleksi voice is amazingly changeable and has a lot to offer from hard and loud to gentle and quiet. If you like metal, you should definitely listen here.
written by Antje Heine
Insta: https://www.instagram.com/balancebreach/
****************************************************************************************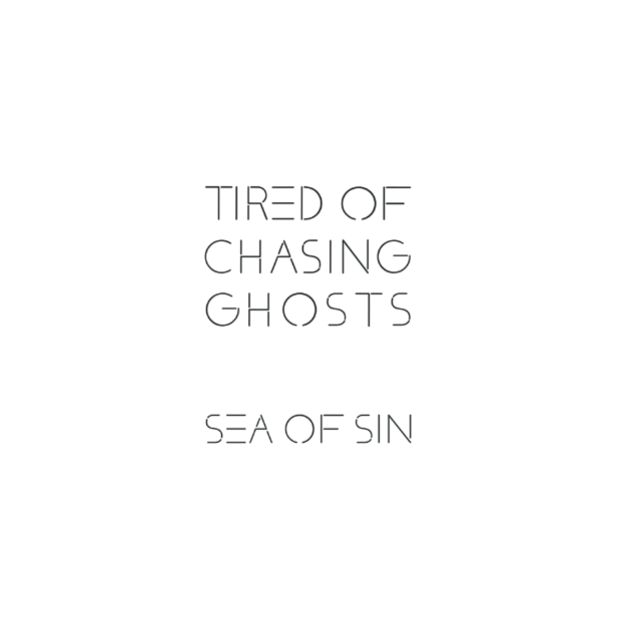 Sea of Sin – "Tired of Chasing Ghosts"
Neues Album, neues Glück. Das gilt wohl auch für die Jungs von Sea of Sin.
Nach einigen Singleauskopplungen im letzten Jahr, gibt es nun das neue Werk "Tired of Chasing Ghosts" auf die Ohren. Das Album besteht aus fünf neuen Songs und hat eine hervorragende Melange an allerlei Variationen zu bieten.
Dafür konnten Sea of Sin u.a. Ashbury Heights und The New Division gewinnen.
"Synchronize" eröffnet den Reigen und bleibt mit seinem transparenten Sound direkt im Kopf. Es ist ein frischer Indie-Pop Song, der wunderbar auf die kommenden Stücke einstimmt. Als Remix von Zoot Woman ist er obendrein sehr gut gelungen.
Genauso leicht wie der Titel klingt, kommt "Shine a Light" daher. Sie sanften Synthies und der bedachtsame Beat harmonieren gut mit Franks Intonation. Der Refrain hat Ohrwurm-Charakter und lädt direkt zum mitsummen ein. Dieser Song passt perfekt in den Sommer.
Wer den Song ein bisschen zackiger und bunter hören möchte, liegt mit dem Mix von The New Division genau richtig.
Ein Gefühl von Vergangenheit und Abschluss vermittelt "Empty Places". Wie wenn man sich bei einem Umzug nochmal in der leeren Wohnung umschaut und vielleicht die eine oder andere Erinnerung auftaucht. Begleitet wird dieser Eindruck von fließenden, keineswegs traurigen Synthies.
Insgesamt haben Sea of Sin ihren nicht imitierten, nicht künstlichen Stil erfolgreich wachgehalten, ohne dabei auf der Stelle zu treten. Es ist ein makelloses Album, in das erneut neue Facetten eingebettet wurden. Hat mir gut gefallen.
geschrieben von Antje Heine
PS: Sympathisches und angenehmes, bis Weilen sogar, wie immer, in meinem Fall, zu abschweifenden Träumereien hinreißendes Album! (Cloudy)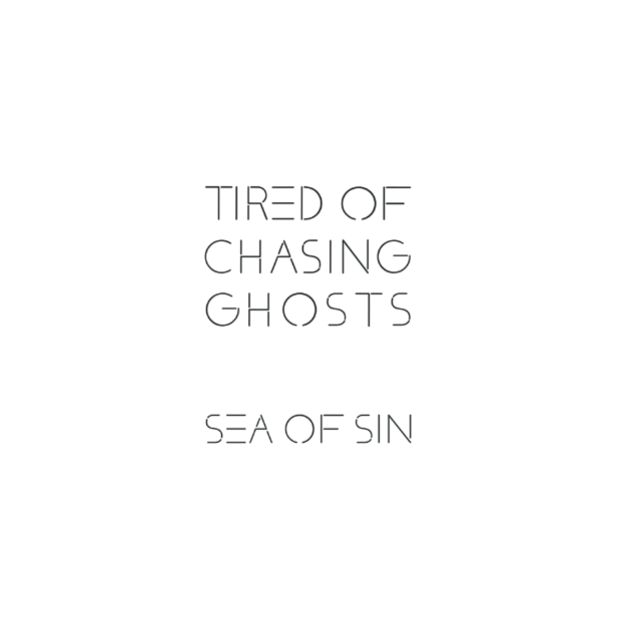 – english version Review –
Sea of Sin – "Tired of Chasing Ghosts"
New album, new luck. That's probably true for the guys from Sea of Sin.
After some single releases last year, there is now the new work "Tired of Chasing Ghosts" on the ears. The album consists of five new songs and has an excellent melange of all kinds of variations to offer.
Sea of Sin won Ashbury Heights and The New Division.
"Synchronize" opens the band and stays right in the head with its transparent sound. It's a fresh indie pop song that tunes in wonderfully to the upcoming tracks. As a remix of Zoot Woman he succeeded very well.
Just as easy as the title sounds, so comes "Shine a Light." They soft synthies and the thoughtful beat harmonize well with Frank's intonation. The chorus has an earworm character and invites you to sum up directly. This song fits perfectly into the summer.
If you want to hear the song a bit more zaggy and colorful, the mix of The New Division is just right.
A feeling of past and conclusion conveys "Empty Places." Like if you look around the empty apartment again during a move and maybe one or the other memory appears. This impression is accompanied by flowing, by no means sad synthies.
Overall, Sea of Sin have successfully maintained their unimitated, non-artificial style without stepping on the spot. It is a flawless album in which new facets have been embedded again. I liked it.
written by Antje Heine
PS: Sympathetic and pleasant, until time even, as always, in my case, to dazzling dreams! (Cloudy)
****************************************************************************************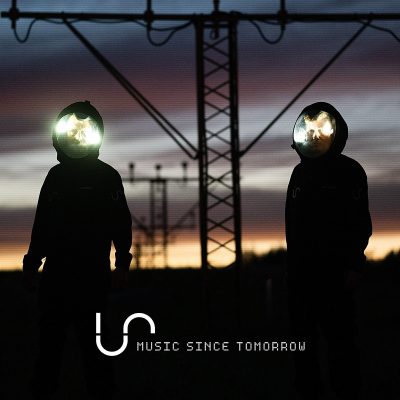 Today I will listen to albums for you again, completely unaffected, I just flew over the press texts briefly but do not know if someone known or who is behind the project, so I am excited!!!
… I've never heard of the next band!
It is:
Unify Separate
And the album:
Music Since Tomorrow.

Beautiful sounds, spherical sounds race through my ears, so I start listening to the new album of Unify Separate, after the metallic-breathed voices comes a hard electric bass, now the whole thing has something from Moby, at least it reminds me easily.
It goes well in the ear, nothing for long driving, because the song "Closure" already greatly calms down, but in the follow-up certainly a nice accompaniment to write or read!
The second song "Dying on the Vine" is quite different, so you can put on the track, much more positively, through the bright synth sounds, the music comes well, the voice is a bit quarky, but you get used to it!

Solitude & I is more for the heart again, here the voice reminds of the singer of Placebo, I had already read this in the press releases, here you can say maybe, here is less quact and more after the role model. The song is good, so a song with Brian Molko would sound, if he would produce e.g. with Solar Fake!
With a lot of vocoder effect on the voice, "Embrace the Fear" starts directly, the voice this time very high and flows virtually into the carrying music with a long voice under a hail of e-drums and keys. You can do just that.

Now I suddenly have something like U2 in my ear, "Visitors," but the voice quakt again something…, almost acoustically we drive on and look at who wants to visit us there.
Crap, so far I got in well, but now I arrived at ge/mixed emotions in the head, and that bothers me a little bit, okay "The Void" surely also finds his friends as well as "Radio Waves" which I somehow could not record, where Radio Waves goes a little better in the ear, the doubled voice in the chorus comes well,… but….. is tda the Molko Clon again?!
Skip and "The After" continue as before, a little more towards pop, this is also a well produced song, like the rest of the album, it gets a bit monotonous, it is certainly better to pull out songs and mix them between songs of other bands, the last songs "Way to Love," "Waiting Game," "In over My Head….," all GOOD!
Conclusion:
Well produced album with many great songs, which is a bit lacking in variety, but there is not a bad song, so listen quietly, who is looking for something between Placebo, U2 and VNV Nation, is right here, Suede is still in the press, I see just, but I could not hear it out, since I 😉 like Suede too much!
Tip: Solitude & I & Embrace the Fear (and then always exchange one or the other of the eleven songs for the playlist 😉)



Until the days!
Written by Karsten Zakrzewski