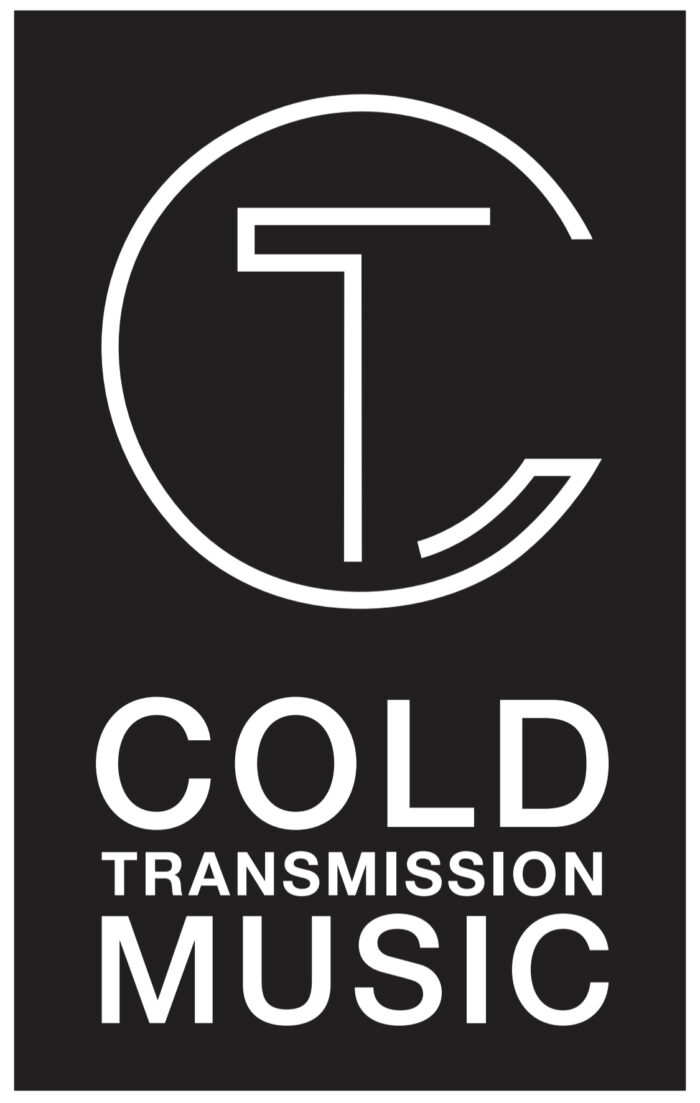 EURO89: Carlo Onda's Lomographic Universe of Dance and Synthpop!
EURO89, the latest full length release by Swiss Wave musician CARLO ONDA, is a personal celebration of 90's and 2010's Electronica while preserving a love and fascination with the 80's European Coldwave movement.
The album is musically diverse but retains a self-aware, lighthearted side which is complimented by thoughtfully spiralling lyrics and overarching nostalgic and melancholic themes.
Alongside traditional New Wave sounds and inverted cliches, there are sparks of 90's Dance Music and 80's retro chic fused with sonic echoes of Boy Harsher, Future Islands and Agar Agar. Onda is also joined by fellow Swiss Wave artist, Blanche Biau, for one featured track on the release.
"There's a certain lo-fi, organic approach to the entire album even though it's digital at heart. There are a lot of moments that feel like a musical version of a digital photo filter that has been applied to the sound. This creates the impression of something old and worn out – this artificial degradation very much represents living in 2023." – Carlo Onda
The first single 'Friscolino' brings a healthy dose of summertime sadness with its catchy Synthpop melodies and hard hitting Post-Punk beat.
EURO89 will be released on Vinyl and Digital via Cold Transmission Music.
About CARLO ONDA
CARLO ONDA is the brainchild of Swiss music producer Carlo Rainolter.
His style combines techniques of 80's electronic pop music with a DIY punk attitude. You may also know him under the alter ego of Karl Kave, that represents a more experimental and introspective side of his work.
Carlo Rainolter today has a brought back catalogue with releases on multiple labels like Cold Transmission Music, Detriti, Choléra Cosmique, Young & Cold Records, Lux Records and InClub Peru.
Photo Credit: Donato Caspari, St. Galler Tagblatt 06.05.23
FB: https://www.facebook.com/carloondamusic/
Insta:https://www.instagram.com/carlo_onda/
Bandcamp: https://carloonda.bandcamp.com/album/euro89
spotify: https://open.spotify.com/intl-de/artist/
****************************************************************************************
GREEK DARKWAVE DUO 'GREY GALLOWS' PRESENT THEIR NEW ALBUM 'STRANGERS'!
"Strangers" is the fourth full-length album by Grey Gallows, in which they have found the artistic freedom and the support to fulfill their musical pursuit. With this album the band, having experimented with both hardware and software analogue synths, enriched its style sonically and synthetically, incorporating more electronic elements than in their previous albums.
Κeystone of the album is Konstantin's baritone voice and the distinctive guitar sound of Dionisis. Moreover, the participation of two of the most important female singers in the broader dark sound of the scene in Greece and abroad, Kriistal Ann (Paradox Obscur) and Irini Tiniakou (Incirrina), has given the group a deeper expressive ability to approach different musical styles and feelings.
Furthermore, the contribution of sound designer Nick "The Mute" Chaldoupis, with whom Grey Gallows have also collaborated on their last album "Garden of Lies", in the mixing and production of the album is of high importance, as he works once again as the 3rd member of the group, giving to the band its distinctive sound. Thus, Grey Gallows have accomplished to create a "palette" of songs from darkwave to minimal synth and cold wave, always having at the core of their influences the sound of the 80s-90s with a modern approach.
Lyrically, the album deals with both experiential and fantastic narratives about the human psyche, love, pain, alienation and the redemption of the individual, concerning with social issues that plague the modern era.
And as Grey Gallows themselves say…
'' …I'm calling out your name again
Come and take my pain…''
Grey Gallows is a dark wave group based in Greece. Their influences can be found in the broadest spectrum of 80s dark music. Thus, their lyrics deal with issues from inner struggle to the healing through dark emotions.
They released their first self-financed mini album "Beyond Reflections" in September 2017. One year later they released "Tears" by In club records on Tape. Having spent almost a year producing their new material, they have joined forces with the German label Cold Transmission Music, in order to release their third album "Garden of Lies'' in spring 2021.
In May 2023 they will finally release their fourth album "Strangers". An album that perfectly reflects their further development to a deeper electronic sound without forgetting their Darkwave roots and that will be presented to a wider audience at this years' Wave-Gotik-Treffen in Leipzig/Germany on May 28th.
Grey Gallows are:
Konstantin (vocals / keys)
Dionisis (guitar / bass / keys)
FB: https://www.facebook.com/greygallowsband
Bandcamp: https://greygallowsgr.bandcamp.com
Insta: https://www.instagram.com/grey_gallows_gr
****************************************************************************************
ITALIAN DARKWAVERS 'IAMNOONE' PRESENT
THEIR NEW ALBUM 'TOGETHER ALONE'!
Italian based Darkwave duo Iamnoone present their new album "together alone" including an atmospheric video for the track "kind of pain"!
This album closes the era of their critically acclaimed last album "Dead Season" (released in November 2021) that was accompanied by various singles including unreleased "b-sides". Two of these are also part of the new release "together alone". The release comes with a handmade and very limited CD version – a specialty of Iamnoone.
Iamnoone says about the new album:
For years, now, we've been kept apart. So much so that we forgot what it means to be together, again.

The painful process of learning again how to interact with each other, the rediscovered joy of sharing important personal and musical moments, the realisation that we can never really go back to how things were, because we changed, in the meantime…

These feelings are all embedded in our release, as we put in music the various aspects of choosing what to hold dear and what to forget of
these past years.

We wonder wether we will ever stop feeling alone, even when we are together, and if we will ever manage to fill the bottomless void at the core of our dark souls.
Listen here:
https://iamnoone1.bandcamp.com/album/together-alone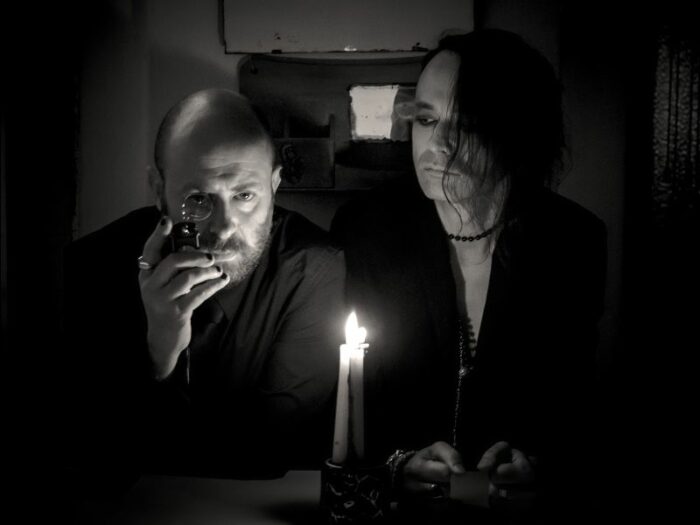 About IAMNOONE
Sometimes, a path one chooses, crosses another path chosen by a like-minded person. Iamnoone was born at one of these crossroads.
Cold wave, dark wave, occult wave could be genres that give an idea about Iamnoone's music. Everything is shrouded in the atmosphere of a dream, of a trip to the deep self, of a search for the inner light. We believe only through being no one we can, at last, reach peace.
I – the one entity we become through music
am – we feel, therefore we are
no one – nobody, but also no one in particular
Maybe in everyone there is a no one.
Iamnoone released their debut album "DVPLEX" in 2019, followed by the successful albums "A Primitive Trinitas" (2020) and "Dead Season" (2021) as well as various singles with special b-sides.
Iamnoone are:
Philippe Marlat
Seth
Facebook: https://www.facebook.com/iamn8ne
Insta: https://www.instagram.com/iamnoone_official/
bandcamp: https://iamnoone1.bandcamp.com/
spotify: https://open.spotify.com/artist/2JQR2CJvmqubIACHM2Bv0V
Watch the latest video for "kind of pain" here: