The New European Ghost's album caresses the sleep frailty, touching its own edges, its inviolable mistery, with darkand ethereal melodies. Eleven tracks sound to explore the stages of human sleep: from fall sleep to Chrematismos – the deep and premonitory dream, 'til detector nightmare. Nocturnal music descends and takes us to the dephts of consciousness and arises with a bunch of diaphanous pearles, with a not yet clear meaning. No Peace, No Sleep, No Shelter talks about an inner refuge, the necessary to find it and the inability to escape from our own nightmares.
Title is taken from italian poet Emanuel Carnevali, singer of an american emigrant's hallucinogen dream. Some of psychoanalytical suggestions about dream state were born from a Mircea Cartarescu's romance: Solenoide. European Ghost left the Earth, with its tragedies, and conclude their timeless trilogy choosing an hypno-wave and exploring new intangible landscapes.
Photos courtesy by Matteo Bosi
Artwork by Mario d'Anelli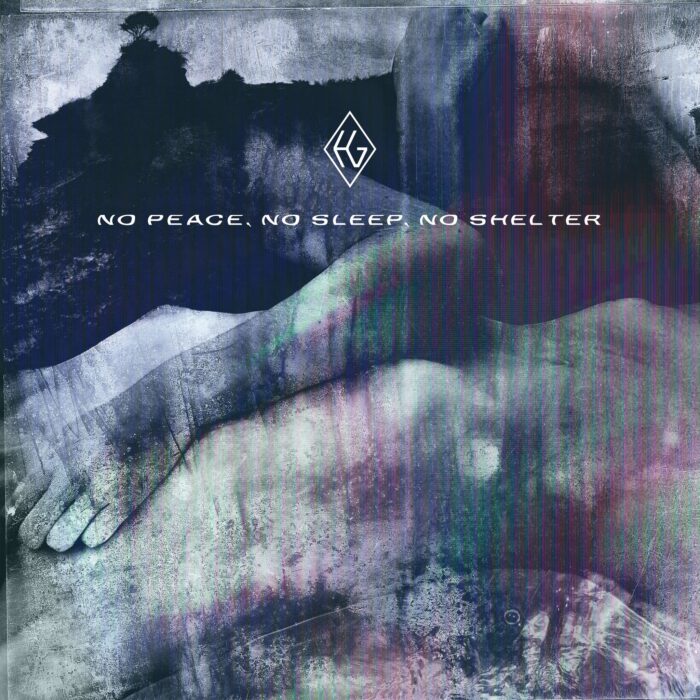 Order :
https://europeanghost.bandcamp.com/album/no-peace-no-sleep-no-shelter
Review- European Ghost – No Peace, No Sleep, No Shelter
Anyone who likes music in the style of Post Punk and Darkwave à la She Past Away or Clan of Xymox should definitely risk an ear here. The third album "No Peace, No Sleep" was released in autumn of last year. No Shelter "by the Italian trio European Ghost.
With metallic synthesizers and echo-like singing, one is received to "Stars in Heaven." Although here you get the feeling to stand in a large, dark hall full of old machines, where you can perhaps catch a glimpse of the stars through a hole in the roof. The song exudes a certain excitement, I think.
"Good Night" starts, matching the title, with a quiet, even beat. The song is accompanied by the synthies, which are so typical for this album, echoing and swelling up and down, but which bring a nice rest here. The vocals are also stored here with a hall, which unfortunately makes it quite difficult to understand the lyrics.
The theme song "No Peace, No Sleep, No Shelter" is quite a danceable piece. The rhythm makes the legs twitch all by themselves. The song well embodies the restlessness that someone feels, who is looking for someone all the time, without a chance to find him.
"Metropolix" says goodbye to us with a completely different and refreshing beat from the album. He goes through the whole song and forms a perfect mix with the synthesizers and the voice of Cristiano. Again, it is difficult to keep your feet still. The song completes the album really well.
"No Peace, No Sleep, No Shelter" is a successful album, which includes many influences of electronic or wavy music in the eleven songs. Personally, I would prefer the vocals to be stored with less Hall, so that you can better follow the lyrics. I'm curious to see what's coming from the trio of music in the future.
written by Antje Heine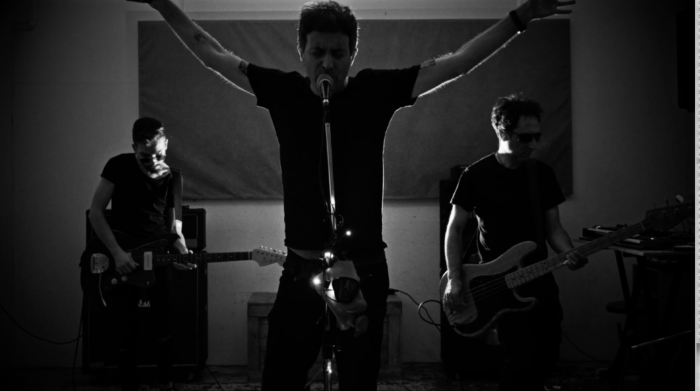 Biography European Ghost
Bright tracers in the dark, white phosphorous bombs, mutilated statues, ruined cities. A silent and faceless army which crosses the muddy trenches of Europe. An exterminating angel ripped from the sky, falls to avenge the new modern horror of loneliness and mute urban battles.
European Ghost is an out-of-control and multi-faceted project between electronics, echoes of kraut music, drones, dark waves and an autistic post-punk. The music is self-defeating, psychotic and melancholic. The band formed in Bologna in the Summer of 2015.
Their dangerous mix of electro / dark and martial punk convinces the French label Unknown Pleasures Records to hire them for two albums. The first, "Pale and Sick", released in 2016, collects the favors of the critics and the both Italian and international radio stations. And some of their songs are inserted into different compilations.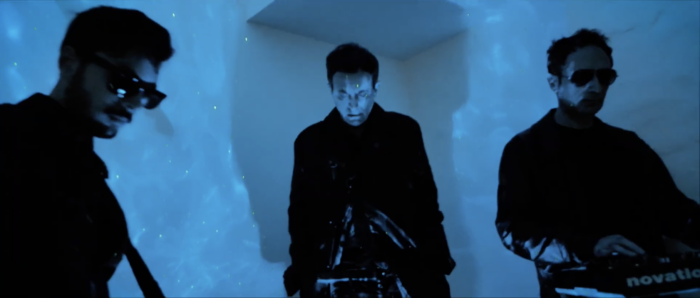 After a live incendiary tour, the trio gets back to work and, in June 2018, publishes their second album "Collection of Shadows". This is in line with the previous decadent experimentalism but with a more mature and direct sound. In December 2018, "Collection of Shadows" comes out in vinyl format for the French label Icy Cold Records.
In 2019, after playing in Italy and Europe, they dedicate themselves to remix and collaborations:
Antipole , Calvert Robert, Death in June, Delphine Coma, The Legendary Pink Dots, , Norma Loy, Sisters of Mercy, The Chamaleons, Red Mishima.
Burning Man Project , Darkitalia, Dark Room , Ghoticat Festival. Radio Trasmission, TheWaves of Thinghs, Die in the Disco Festival.
The "European Ghost" group consist of:
Cristiano Biondo (voice), Giuseppe Taibi (bass, drum machine and synth) and Mario d'Anelli (guitar and synth).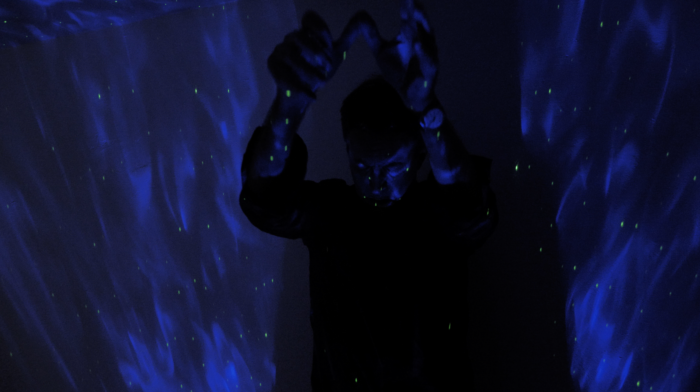 Bandcamp: https://europeanghost.bandcamp.com/music
Spotify: https://open.spotify.com/artist/3TmKw7uDwAW1c5KIUad6Ji?si=W9carPolSKeo0g5YAsKwEg
You tube Channel: https://www.youtube.com/channel/UCVzUKZNCtRB1Wk-klz93jYw
Facebook: https://www.facebook.com/europeanghost.it
Istagram: https://www.instagram.com/european_ghost/
Sondcloud: https://soundcloud.com/european-ghost
e-mail: info@europeanghost.it