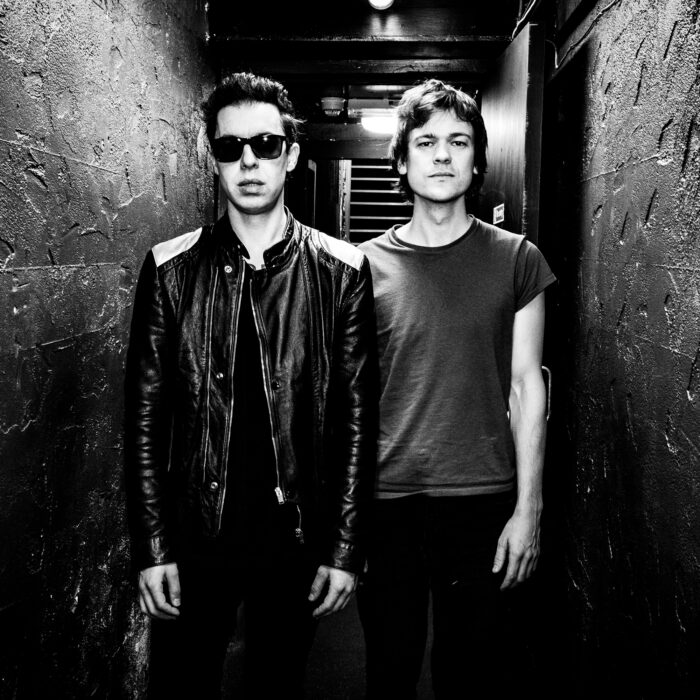 Photo by Chris Hogge | High-res HERE
Brooklyn-based minimalist post-punk/synth-pop duo The Vacant Lots are today announcing their fifth studio album 'Interiors' and sharing a video for the lead single 'Amnesia'. Watch the video here: https://youtu.be/16UGGin8NBM
Due out October 13th via Fuzz Club, the 8 songs on 'Interiors' synthesise all of the band's past work while pushing forward into the future. It's Jared Artaud and Brian MacFadyen's darkest and most visionary work yet. Ethereal metallic synths and blistering electronics are driven by disco-on-downers dance beats lashed with gutter-rock guitar riffs and icy detached vocals with evocatively concise and lacerating lyrics.
Recorded over many sleepless nights and amphetamine-fueled mornings in the project's isolated Brooklyn bunker home studios, 'Interiors' follows the band's minimal is maximal aesthetic coalescing into dark bedroom anthems for loners and lovers with nods to 70s/80s punk and nightclub music ala Joy Division, Iggy Pop's The Idiot, Depeche Mode, and New Order. The album sees The Vacant Lots team up once again with Maurizio Baggio (The Soft Moon, Boy Harsher) on mixing duties, who also worked on the band's last two albums, 'Closure' (2022) and 'Interzone' (2020).
On the single 'Amnesia,' Jared Artaud says: "It's about dealing with duality and integrating the conflicting feelings within a relationship. It's about feeling dissociative and getting burned by the fire. Then coping with how this inevitably leads to the dissolution of the relationship. This is a mantra for all the songs on the album."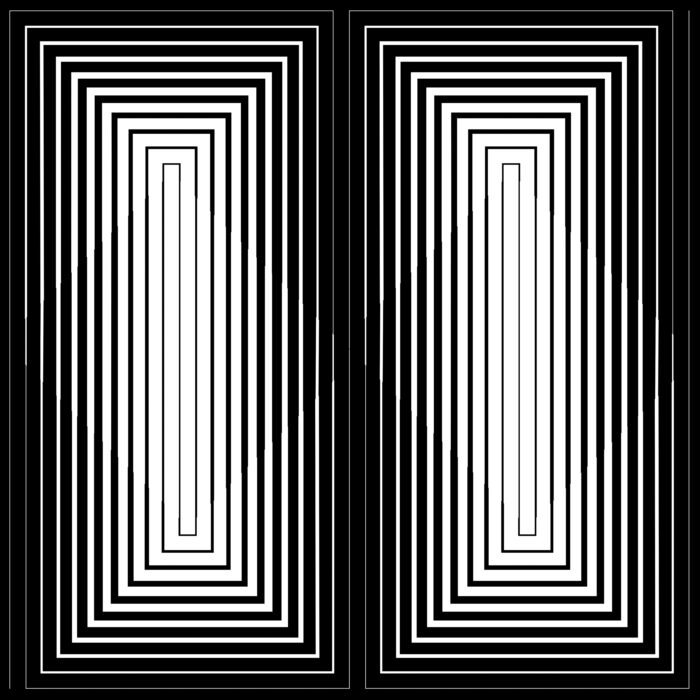 Interior artwork by Ivan Liechti, Hi Res HERE
Longtime supporter of the band, and godfather of punk, Iggy Pop premiered 'Amnesia' on his BBC 6 Music show and has said of the band: "The Vacant Lots are great. They're a terrific recorded band who are both practitioners and killer curators of everything cool." The single is released alongside a video created by Alexander Schipper and starring model and actor Mateen Ismail.
On the 'Amnesia' video, Artaud adds: "Alex Schipper is a master of taste. We worked together on some videos for our last album Closure. He's a great artist to collaborate with and really gets our minimalist aesthetic. A mantra for the band is 'through darkness, light.' Alex translated that beautifully in the Amnesia video featuring Mateen Ismail, who really completed the vision."
UPCOMING LIVE SHOWS
Oct 19 – London, UK @ The Shacklewell Arms
Oct 21 – Paris, FR @ Supersonic
Oct 23 – Berlin, DE @ Urban Spree
'INTERIORS' TRACKLIST
1 Amnesia
2 Paradise
3 Ashes
4 Evacuation
5 Destruction
6 Scars
7 Endgame
8 Damaged Goods
Facebook / Twitter / Instagram / Website