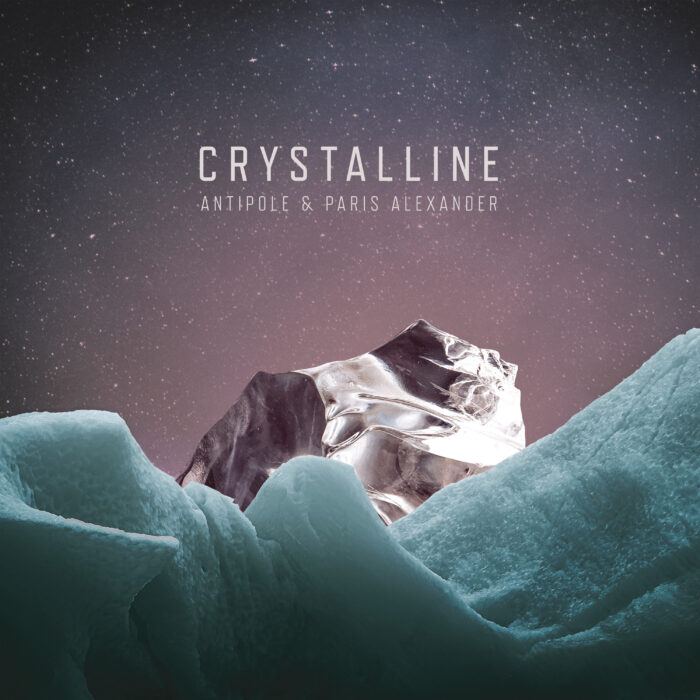 Limited edition 300 vinyl and 200 CD releases May 12th. Stream Perceptions now on Bandcamp. Produced, mixed and mastered Blue Door Music Productions A new album that is a natural progression of the collaboration between myself and Antipole
Antipole is the moniker of guitarist Karl Morten Dahl based in Trondheim, Norway. His music is instantly recognizable by guitar-driven, evocative and hypnotic post-punk/wave mixed with synthesizers and drum machines.
Facebook: https://www.facebook.com/antipoleband
bandcamp: https://antipole.bandcamp.com/
Review – Antipole & Paris Alexander "Crystalline"
What are these beautiful spherical sounds, says my inner, and the people in the room would be frightened if they were here, not because of the music, but because I speak too loudly in the void!
A dark and consumed voice lays over the sound frame, it's fun to listen! Easy with sounds that you've heard X-times, but still manage to wear one of them, modern and still old school.
The guitar sounds excellent in "Perceptions," the first song builds up like a galactic explosion!
So this is Antipole & Paris Alexander with the album "Crystalline," the second song "Nightshade" reminds me of old "And Also The Trees" stuff, also a nice song…. and again this great guitar and a nice dark voice!
Something hits me nicely in the heart, I have to pack in the private playlist!
There is also variety in the third song "Bleached," but the beautiful guitar remains, voice is again something brighter and distorted, also okay, fits well in the picture, maybe a bit restless, but why not?!
"Disjointed" comes beautiful "ballad" therefore, there is a little more whining, I also like, here something less of the still beautiful guitar would have done well to make the song even more melancholic, but also so it is good!
Now it's "colorful," I think, and I don't know why, how an old computer game begins "Midnight Shadows," here it goes rather average to, very "blubbig" from the sound and four genuine words, But I would say that's not bad either, but I had to go skipping and "Marbel" shortly before the end, with the hope of getting on a song like Nightshade!!
… but it's probably the weakest song of the album, here's nothing big, a few sound samles are good and the guitar plays its usual good parts.
"Infractions" it says now, I thought it was an instrumental song, the voice comes only very late, but then again very good, now it even has something of "The Smith" in electro, this song is again very, very nice!
At the end of the really good "record," there's the song "Sentiments," strings and the heavenly guitar start again create a very And So The Trees moderate sound, matching the voice and I just fly with the universal currents! FITS!
I have to say, the best I've heard in the last few weeks! Thanks
Tip: Nightshade, Perceptions and Sentiments, or just listen to the album like old LPs! 😉
Have a nice time Karsten